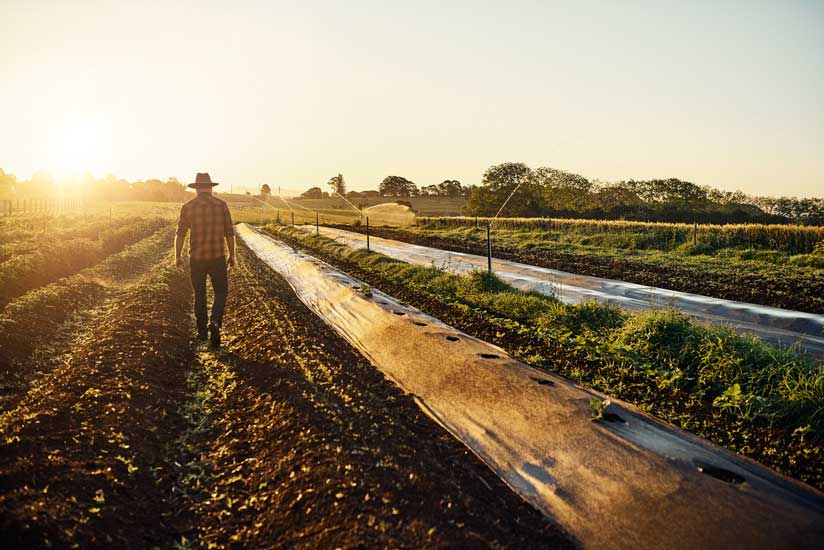 Organic food is becoming more widely available in supermarkets and other stores. But is it healthier and safer than traditionally grown food?
What Does Organic Mean?
The word organic, when applied to a food, has to do with the farming techniques used to produce that item. Some of the practices that are not used in organic farming include:
Synthetic fertilizer
Synthetic pesticide
Genetic engineering to boost crops or help them resist pests and diseases
Irradiation of foods to help preserve them
Antibiotics or growth enhancing hormones for animals
Some practices that are used in organic farming include:
Good living conditions, humane treatment, and the ability for animals to go outside
Organic foods fed to livestock
Plant rotation to keep the nutrients high in the soil
Use of natural pesticides
Organic farming practices also aim for sustainability. Care of the land to maintain good nutrients, decrease contamination, and keep foods healthy is considered paramount.
What Do the Different Organic Food Labels Mean?
Several labels may be used on food to denote whether organic farming methods were used to produce it. They have different meanings, so you'll need to think about which foods you want to consume and look for the appropriate label.
100% Organic: This label means that the product is certified to meet the USDA's strict requirements for the production of organic foods. It is usually applied to single-ingredient foods like eggs, meat, or vegetables. If it is applied to a multiple-ingredient food, it means that each single ingredient it contains is certified organic.
Organic: This label means that at least 95% of the ingredients in a multiple-ingredient food product are certified organic.
Made with organic: This means that at least 70% of the ingredients in a multi-ingredient food product are certified organic.
Contains organic ingredients: Less than 70% of the ingredients in a food with this label are certified organic.
Natural: This word on a label does not imply that the food or its ingredients are organic at all. It means that the food doesn't contain artificial ingredients like colors or preservatives.
Is Organic Food Healthier Than Non-Organic?
Once you know what the labels mean, the next step is to decide whether organic food is healthier for consumption than non-organic. Unfortunately, research hasn't made a final decision on this. There are some potential benefits, though, including:
Some nutrients are higher in organic foods, especially anti-oxidant plant nutrients in fruits and vegetables.
Eggs, meat, and dairy from organically fed animals may contain higher levels of omega fatty acids, which are more heart-healthy than the fats more prominent in non-organically fed animals.
Pesticide levels are higher on conventionally grown produce than on organic fruits and vegetables. Whether this translates to health benefits isn't known with certainty.
The risk of bacteria being present in or on organic foods is the same for non-organic and organic foods. However, bacteria present in conventionally produced meat might be more likely to show antibiotic resistance than that found on organic meat.
Remember: multiple-ingredient organic food items may still have unhealthy ingredients like sugar, salt, and fat. The organic label only applies to how the foods are produced, not to their nutrient profile.
Is Organic Food Worth the Price?
Most of the time, organic food is more expensive than conventionally produced food because the farming practices are more costly. The lower exposure to pesticides, possible higher nutrient content, and increased fatty acids described above might be worth the additional cost, but if you can't afford it, eating a good variety of foods is still the healthiest thing you can do. Here are some ways to help make eating non-organic foods safer:
Scrub all produce thoroughly before eating it and when it's an option, peel off the outer layer.
Eat a variety of foods from different sources to minimize your exposure to single pesticides.
Try to buy local food when possible. Some local farmers have sustainable, organic farming practices even though they don't have USDA certification. You can talk with your local farmers and learn about how they farm.
Grow your own garden using organic techniques and freeze or can food for use throughout the year.