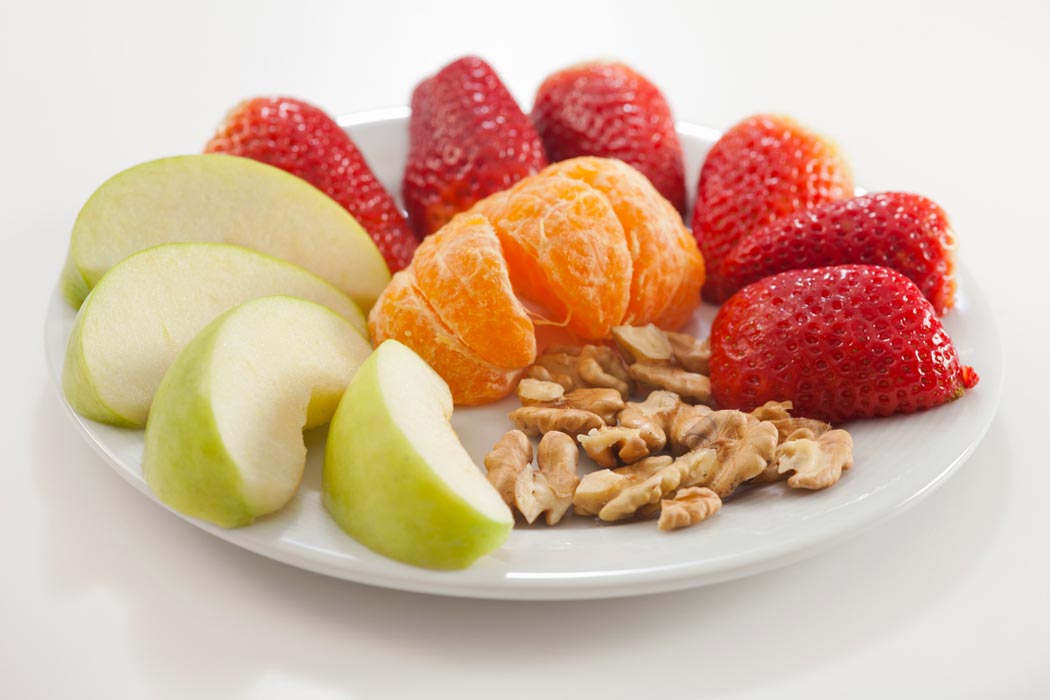 It's important to keep snacks around that can aid you in weight loss goals, keep your blood sugar levels more stable, and help you feel healthier.
Healthy snacks keep your energy up and your cravings down.
We've compiled some great healthy snack options which are wonderful to keep around for when you need something to eat throughout the day. They're high in protein, fiber, and healthy fat. Some of them are great for keeping stashed in your car, desk, or purse.
Be sure to accompany each snack with a big glass of water.
Healthy Nuts and Berries
A handful of healthy nuts and ½ cup of berries makes a wonderful afternoon snack. It fights the afternoon slump because the natural sugar in the berries gives you immediate energy while the protein and fat in the nuts provide more long-term energy.
Here are some great nuts to try:
Macadamia nuts
Walnuts
Cashews
Almonds
Be sure to watch the amount of salt added to the nuts, and try to find varieties that don't have oil added to them.
Sprouted Grain Toast and ½ Avocado
Sprouted grain bread is much higher in protein than other bread. It's also high in fiber. The protein and fiber in the toast combined with the healthy fats in the avocado will satisfy your snack cravings and provide you with lots of nutrients and energy.
Hummus and Vegetables
Hummus is a high-protein snack made from chickpeas. You can make your own or get it at the store, where it's available in huge variety.
Two tablespoons of hummus with two cups of non-starchy vegetables makes a great snack full of slow-digesting protein and fiber.
Hard-Boiled Egg and Cheese Cubes
The protein in the eggs and cheese along with the fat in the cheese will satisfy your cravings and keep you energized and feeling full for a while. You could also cut the egg in half and have it on a piece of sprouted grain bread.
Tuna Fish and Tomatoes
Tuna is a great snack or meal when you're in a hurry, and it can be seasoned any way you like. It goes great with tomatoes; either stuff the tuna in a hollowed-out tomato or cut a tomato up and add it to the tuna.
Olives and Vegetables
Olives are high in good fat, and they can help squash cravings for salty foods. Pair a few with some yummy, crunchy vegetables, and you'll be able to avoid that afternoon bag of chips.
Homemade Popcorn with Nutritional Yeast
Make up a batch of homemade popcorn, top it with a small amount of ghee or butter, and toss some nutritional yeast onto it. You can divide it up into snack bags to munch on when the need arises. The nutritional yeast gives the popcorn a cheesy flavor.