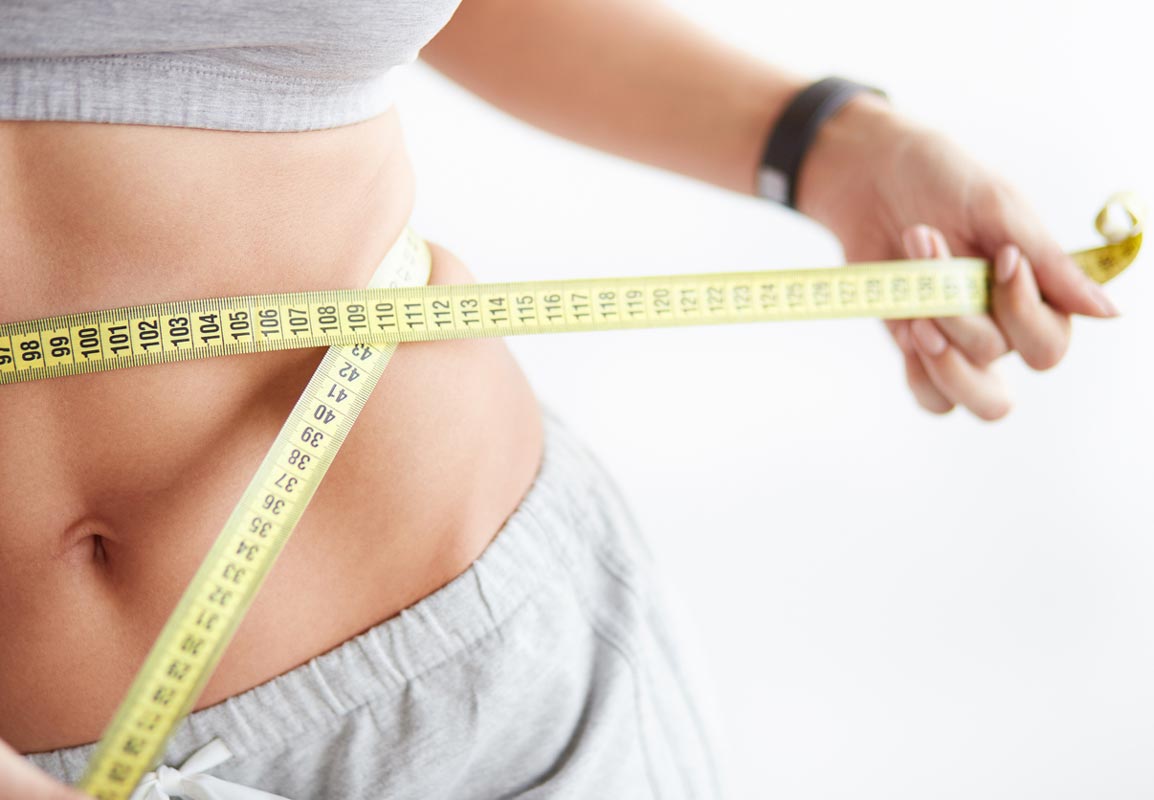 Scientists and doctors have been learning more about a particularly unhealthy type of fat: belly fat. Knowing your belly fat measurement and working on getting it down can help protect you from many conditions including cancer.
Belly Fat: What Is It?
Fat that develops around the abdominal organs is called belly fat or visceral fat. It's different from subcutaneous fat, which is under the skin. It's under your abdomen muscles.
Fat cells produce hormones and other substances that help regulate all kinds of things in your body. Because belly fat is so close to your organs, the substances produced by it travel into them more quickly, having a more significant effect on how they work.
When you have too many belly fat cells producing an overabundance of these substances, which gain entrance into your organs quickly, you are at risk of developing many health problems including heart disease (Dexter Canoy, 2013), diabetes, and even cancer (Nagrani, 2016).
How to Take Your Belly Fat Measurement
To take your belly fat measurement, stand up straight, exhale, and use a measuring tape to measure your circumference about two inches above your hip bones. If you are a woman, a measurement over 35 means you have too much belly fat. For men, a number over 40 is too high.
How Can You Get Rid of Belly Fat?
The best way to get rid of or keep from developing harmful visceral fat is to eat well and exercise routinely. Here are some specific tips:
Avoid sugar
Eat whole foods rather than processed ones
Get enough sleep
Eat plenty of vegetables
Exercise every day
In fact, being sure that you move enough every day can't be overemphasized as a way to combat the development of belly fat. A recent look at trends in the United States between 1988 and 2010 revealed that, although average caloric intake didn't change much, the amount of physical activity that people are getting drastically decreased and obesity and belly fat rates increased (Ladabaum, 2014). This means that physical activity might be more closely related to increased obesity rates in the US than calories are.
Taking a Garcinia cambogia supplement as part of an overall healthy diet and exercise plan might help you lose belly fat more quickly by decreasing your cravings, curbing your appetite, and helping your body burn fat more efficiently.
Works Cited
Dexter Canoy, B. J. (2013, May 30). Coronary heart disease incidence in women by waist circumference within categories of body mass index. Retrieved from sagepub.com.
Ladabaum, M. M. (2014, Aug.). Obesity, abdominal obesity, physical activity, and caloric intake in US adults: 1988 to 2010. Retrieved from pubmed.gov: DOI: 10.1016/j.amjmed.2014.02.026.
Nagrani, M. R. (2016, Oct.). Central obesity increases risk of breast cancer irrespective of menopausal and hormonal receptor status in women of South Asian Ethnicity. Retrieved from pubmed.gov: DOI: 10.1016/j.ejca.2016.07.022.