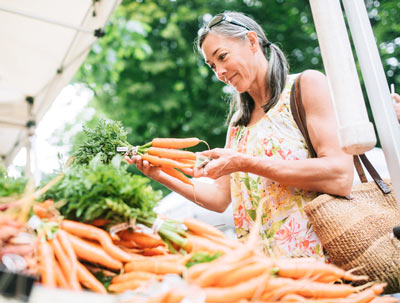 If you are a woman in your late 30s or early 40s, you might be starting to experience symptoms of perimenopause. Your monthly cycle may be changing, and you could be experiencing weight gain even though your habits haven't changed.
Here are some small diet changes you can make to help you combat the hormone-related weight changes that can occur during this time.
Watch Your Sugar Intake
The hormonal swings that can occur during perimenopause may increase your sugar cravings or emotionally-based eating binges. You will want to be extra diligent about not allowing your sugar intake to creep up, which will result in even more mood swings and, ultimately, weight gain.
Also, ask your doctor if a Garcinia cambogia supplement is right for you. It is known to help your serotonin levels stay high, which can combat emotional eating.
Focus on Lean Protein and High Fiber Foods
Muscle mass can be lost during this time of a woman's life, and because muscle burns calories more efficiently than fat, that muscle loss can make weight gain likely.
Increasing your intake of lean protein and high fiber foods can keep you full longer, lowering your overall calorie intake, and it can also promote fat burning in your body instead of muscle burning for energy. That means your metabolism will keep going around the clock.
Decrease Processed Foods and Increase Whole Foods
The more you can reach for whole, unprocessed foods over processed ones, the better your perimenopausal health will be.
Here are some great choices that are high in nutrients and low in calories compared to processed foods like soda, boxed foods, chips, and candy:
Nuts
Seeds
Fruit
Vegetables
Eggs
Lean meat and poultry
Fish
Low-fat dairy
Eat Small Meals Often
Eating 5 small meals a day that are high in protein, fiber, and healthy fat can keep your blood sugar and insulin levels more stable. It also keeps your body's metabolism working all day long, which is important for maintaining or losing weight.
Here are some small meal ideas:
Green salad with 1 cup of grilled chicken
Sprouted grain toast with 1/2 avocado
Sliced cucumber and 1/4 cup nuts
Hard-boiled or poached egg and sliced veggies
Focus on Getting Good Sleep
The changing hormones of a perimenopausal person can negatively impact sleep. And a lack of sleep can add to weight gain.
You might need to cut back on caffeine, alcohol, and sugar in the evenings and add relaxation techniques like deep breathing and yoga to your routine to ensure you're getting enough quality sleep.
Final Thoughts
Always talk with your doctor if you notice changes in your health that you suspect are due to perimenopause. Other medical conditions can have similar symptoms, so getting a check-up is important to make sure you aren't missing something.
Focusing on increasing your metabolism can help fight the hormonal effects of perimenopause on your weight.